Friday, May 19, 2023
CoCo ✦ Queen & Spadina
352 Queen St W • Toronto • M5V 2A2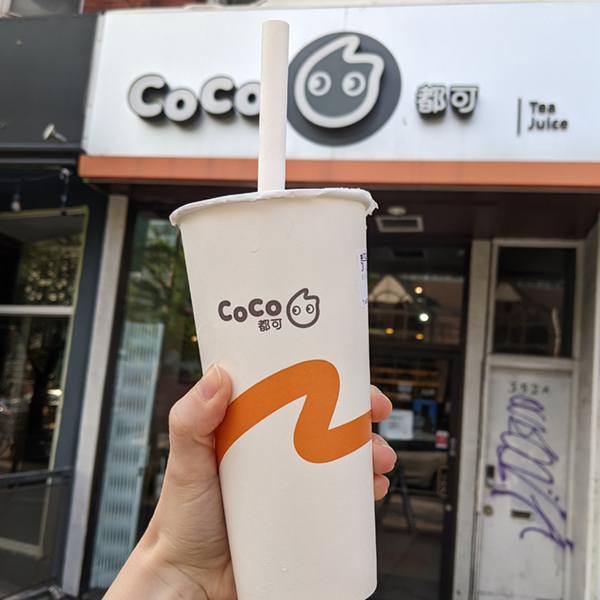 Large Milk Tea w/ Brown Sugar Pearls
30% sugar ✦ Regular ice
7.8
The tea itself was a bit too sweet for 30%.
9.2
Sometimes a bit too chewy but pretty yummy!
9.5
Sturdy cup! But can't see through it to see remaining pearls.
4
Paper straw. Not very enjoyable for me.
8
Good, but a little small!
Click each category for notes.