Monday, May 29, 2023
Real Fruit ✦ Dufferin Mall
900 Dufferin St Unit 129 • Toronto • M6H 4A9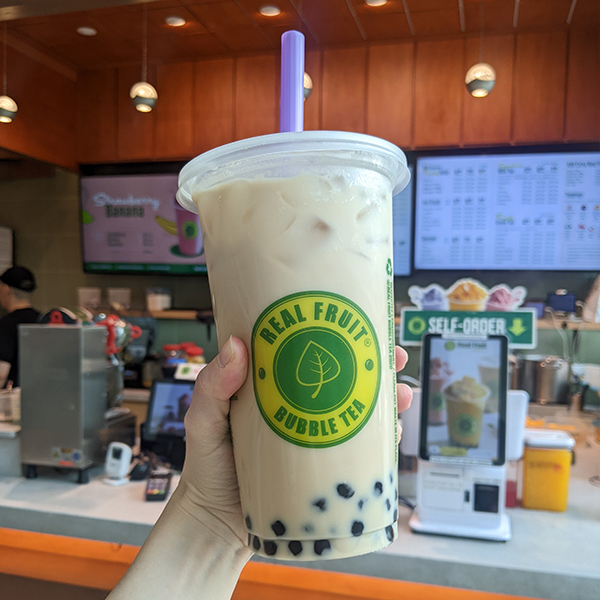 Large Milk Tea w/ Classic Tapioca
Less sugar ✦ Regular ice
8
The tea is not my favourite, but maybe it was just overly sweet!
9
Good and chewy!
8
It's huge! See through, but not very sturdy.
10
Plastic!
8.3
The location is fine. Lots of seating nearby. You can order on your own on a screen!
Click each category for notes.